LEAN INDUSTRIAL EQUIPMENT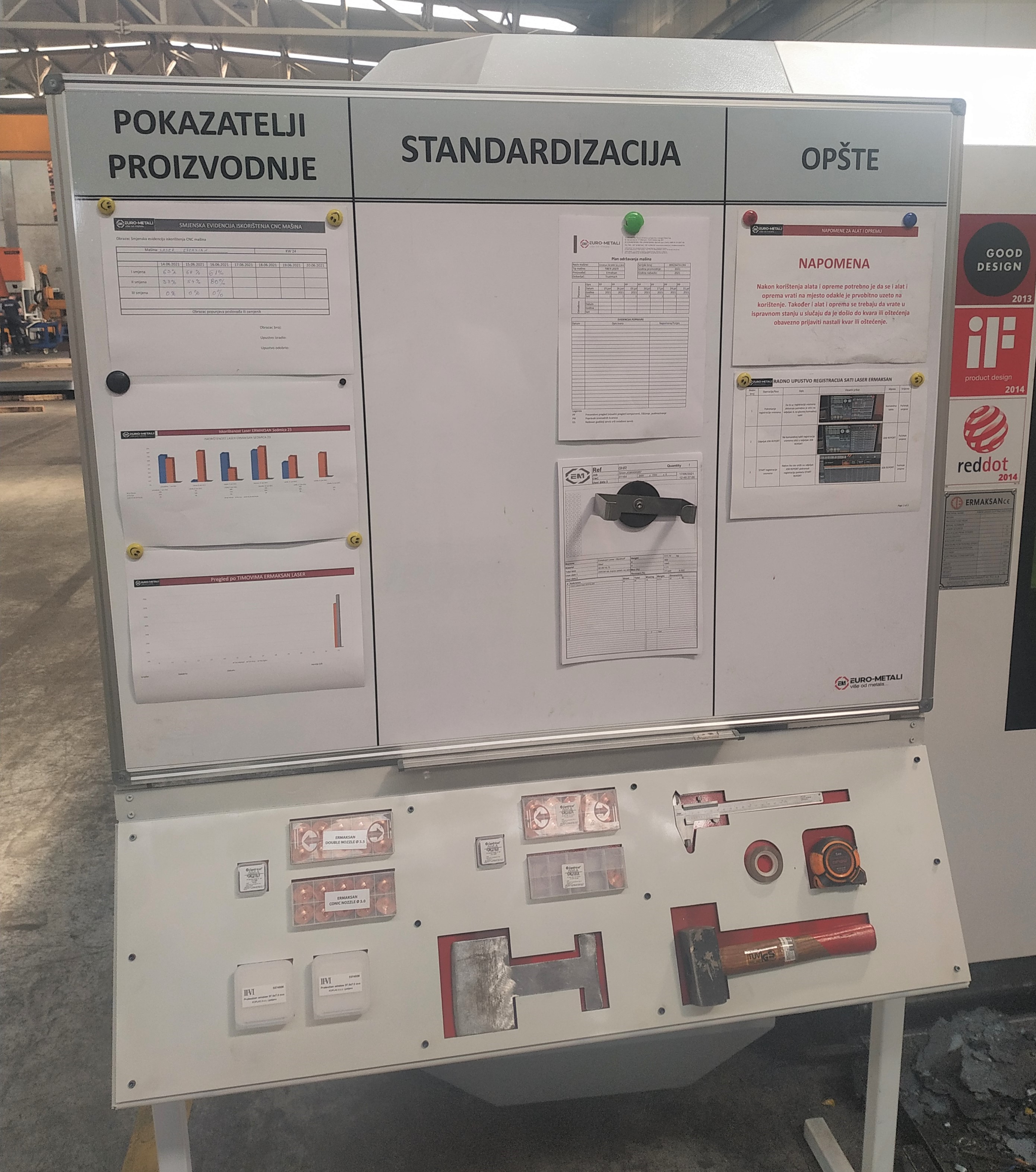 Lean is no longer just a synonym for increasing productivity by organizing processes and eliminating waste. It is also a set of methodologies where you can achieve individual productivity of workers by creating a healthy and ergonomic environment for workers, which ultimately results in their increased motivation.
In this spirit, Targer Engineering & Consulting offers the market customized advanced industrial equipment and furniture inspired by Lean methods, i.e., originally by Toyota. The main task of our equipment is to make it easier for workers and managers of production companies to perform their work efficiently. In addition, with its ergonomics and design, our equipment additionally improves user's satisfaction and health.
Our equipment comes in the form of:
various board-on stand designs (5S Cleaning Station, Lean customized printed whiteboards on stands for KPIs, Root Cause Analysis, 5S audits and indicators, …)
ergonomic workbenches
various designs of the equipment carrier
shelf carts
racks
industrial devices
limiters
other custom-ordered equipment …
Since our company is oriented towards the education of our clients, for this purpose an educational game for simulating production processes has been developed as another in a series of products that the company offers.
By installing Lean industrial furniture, our team completes the process of implementing the Lean concept within the shop floor. In this way, our mission of creating a comfortable working environment for the worker is fully realized.