About Us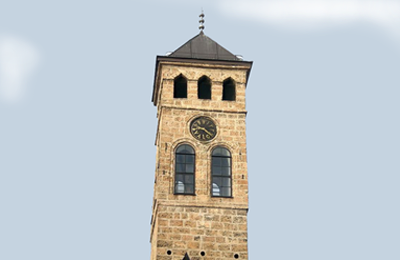 Targer Engineering & Consulting is a project and consulting company founded as a result of need for increase of industrial activities in Bosnia & Herzegovina and the region as the basic driver of the social and economic development. Our mission includes support in generating new industrial capacities as well as using the present ones in an optimal way.
For many years Bosnia & Herzegovina and the Western Balkans were by industrial (foreign) investors recognised only as an unstable area. Conflicts, transition of the social system and the inefficiency of bureaucracy have brought this region a label of an unattractive economic space even two decades after the disintegration of the old and occurrence of new countries.
However investors are mainly not familiar with the considerably improved ambient in the region and the fact that it could significant stimulate the competitiveness of a business. The land of working people and citizens does no longer exist but the industrial working habits, skills, culture and the way of thinking, combined with an appropriate organizational system and knowledge upgrade, can create significant results - even in terms of the new 4th or "Smart" industrial revolution. Those who use that opportunity in short term will surely reap the benefits of the tremendous untapped potential in resources and growth.
The main guidance of being this oriented is the region's enormous unused industrial potential, which ratio in quality (products and services) / costs (operational) can become a key factor to success. There is a team of experts gathered with previously gained strong experiences in managing positions in international industrial companies, who set a goal to turn those potentials into investor's direct benefit creating a win-win effect.
Targer E&C is capable to reinforce its team`s competence and in short time materialize most complex requests based upon the specificity of a certain project. Our primary focus is oriented to projects of direct foreign investments through both, Greenfield and Brownfield investments. We create an efficient mix of your ambitions and the potentials of this region which finally results in a strengthened market position.