Process Optimization in Elin Motors Bosnia (EMB)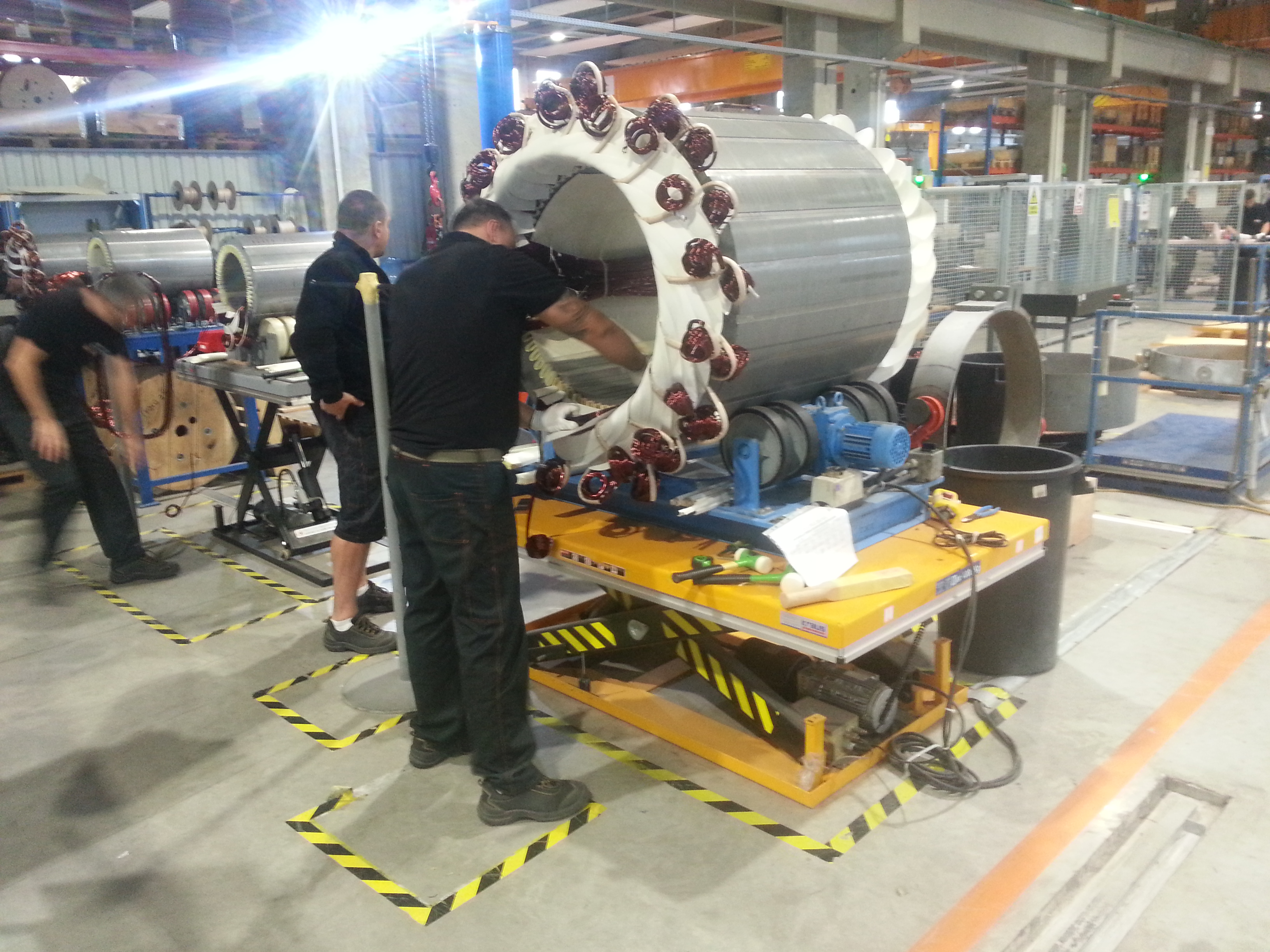 28.09.2017 - We officially announce that Targer as consultant support have the honour to participate in improving the manufacturing processes of Elin Motors Bosnia from Zivinice, Bosnia and Herzegovina.
Elin Motors Bosnia is engaged in manufacturing electric generators for wind turbines, as well as parts and assemblies for generators. The company, which two years ago in Zivinice built by principle "Greenfield", part of the Austrian group Elin Motoren GmbH, which is active worldwide in the development and production of equipment for power generation and industry. The company already employs about 120 employees with the tendency of further development and expansion and overall production over the Austrian parent company exported around the world. Elin Motors Bosnia is, without further notice, one of the brighter examples of foreign investment, employment in the sector that adds the value and enthusiasm of its management and employees.
After the initial introduction and running production, and initial optimization that is made in the previous year, the company Elin Motors BH have decided to make a further step forward with the targer of optimizing production processes. In this sense, our house last year carried out seminars on Lean Management and Value Stream Mapping (Value Stream Mapping).
Now the cooperation is further deepened, and the project team's common task is to achieve additional process improvements with the targer of:
• Lead Time Accelerations, and Consequently Reduction of Inventories among the process
• Improvement of production organization through introduction:
- Visual tools (Visual Management)
- Shop Floor Management Functions (Shop Floor Management Function)
All activities will be followed by the appropriate training for key employees with the goal of independent and sustainable continuation of the conceptual improvement process. Project activities are already ongoing, and their completion is expected at the end of October 2017.
We would like to take this opportunity to thank Elin Motors BH on trust our company, as well as all employees involved in constructive co-operation and the opportunity to learn from them as well. In addition to us, this project represents a professional obligation it is our honour and pleasure to be part of an extremely positive story of the economic environment of Bosnia and Herzegovina.
Targer Engineering & Consulting Project Team For Elin Motors Bosnia