Launching New: Targer School of Industry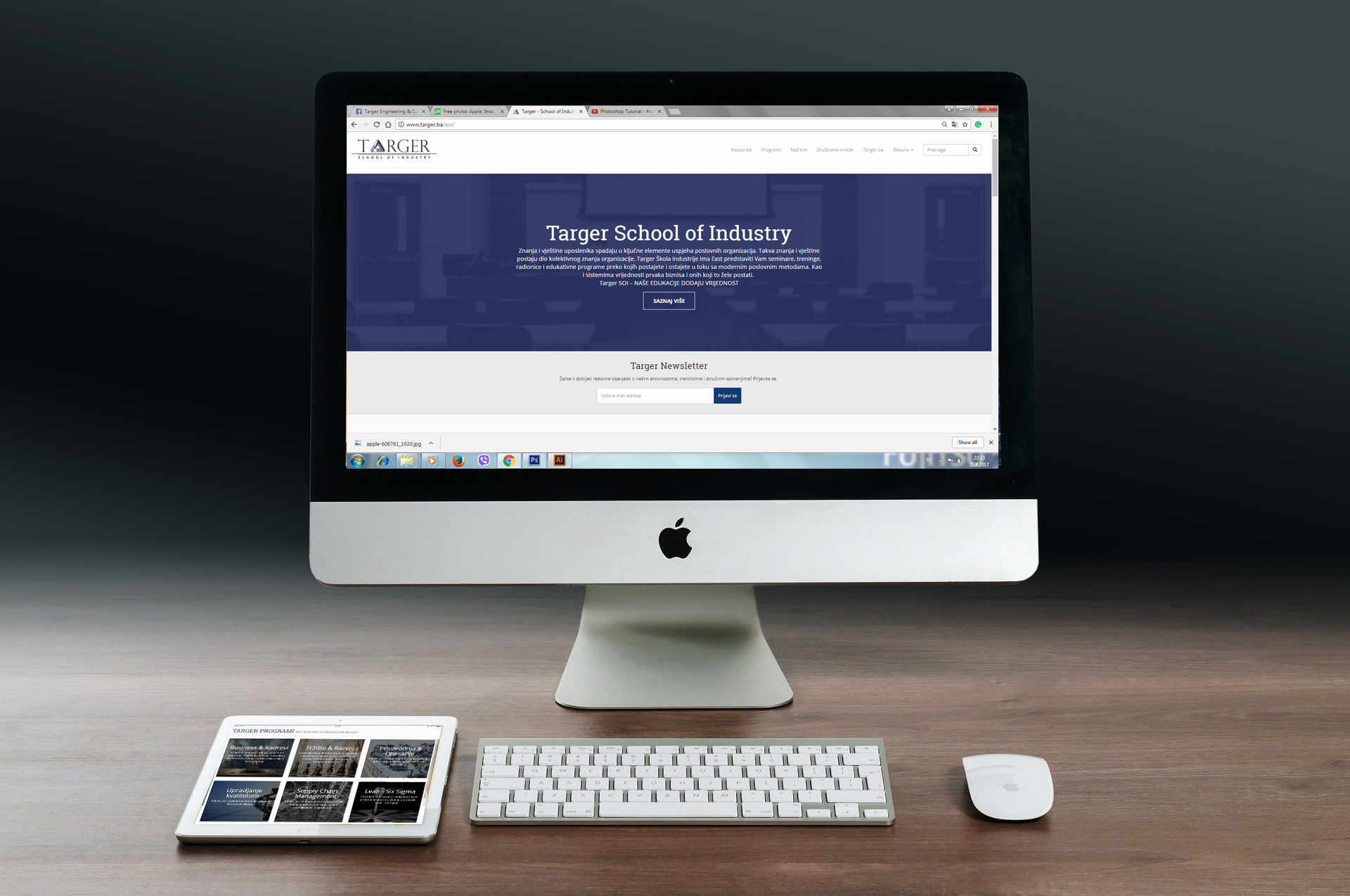 24.08.2017 - Within the company Targer E&C, its new organizational education unit – Targer School of Industry is going to be launched. All users will have at their disposal a modern web platform for review, selection, and registration to the training.
It's been two and a half years since the founding ofTarger Engineering & Consulting, whose mission is to help clients in the industrial sector through consulting, project management, and educational services during the establishment of new optimization of existing operational processes. Taking a professional and reliable approach, Targer E&C has gained customers trust and business throughout a wide range of industries. This is primarily due to Targer providing business education for both open and in-house creative solutions.
The times are changing and with that, so are the rules of business. Even in our region, with low volume and high fragmentation of markets, use for generalization and amateurism in many areas of human activity, the time to turn to professionalism is rapidly arriving. In Targer E&C, we have recognized this and decided to make a breakthrough in accordance with the needs and wishes of our clients.
Targer E&C decided as the additional professionalism in the field of educations introduce two phases in the Educations by the end of 2017. In the first phase we want to introduce right now two major changes:
• Establishing a special organizational unit for the educational segment. This unit has been renamed to theTarger School of Industry.
• Launching a modern, customized web platform for searching, selecting and signing up for particular education.
The second phase will involve the launching of a large number of new topics, programs and seminars; as-well-as profiling staff exclusively in charge for organizing and performing of education.
The Head of Targer School of Industry will be colleague Jasmin Borovina, who will be responsible for managing the day-to-day operations, as-well-as responsible for all communication with existing and potential clients. Targer Engineering & Consulting's management team will also be at disposal for all the relevant questions and strategic cooperation programs. Our concept is to provide both an intensive and interactive education by having trainers who are the top experts in their field and industry while keeping the cost competitive. Our overarching goal is continuous improvement day-after-day.
With these additions, we firmly believe that we have fulfilled our obligation according to the needs of the market and the recommendations of our clients. Also, we invite all current and future clients to accept the concept of professionalization and give us an opportunity to be the ones who will contribute to this professionalism.
Because: Our educations are adding value!
View more on:Targer SOI