Cooperation with Elsta Mosdorfer GmbH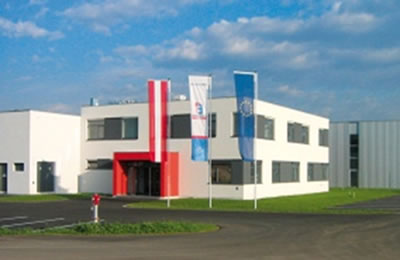 16.05.2016 - Targer Engineering & Consulting has just completed its first major project in the field of factory design for the renowned Austrian client, the firm Elsta Mosdorfer GmbH.
Company Elsta Mosdorfer Bosnia Ltd. headquartered in Tuzla, under the leadership of director Dr. Edin Gastan, is part of the company Elsta Mosdorfer GmbH headquartered in Kaindorf, the Republic of Austria, and both of them are part of the corporation Knill Gruppe, whose main activity is the development and production of solutions and systems for numerous industry and energy sectors. In particular, the company Elsta Mosdorfer Bosnia Ltd. is engaged in production of electrical distribution and control panels based on glass fibre reinforced polyester, as well as of related products and services. Elsta Mosdorfer is a leading Austrian manufacturer of the mentioned products and one of the most important in the German speaking area.
As the company Elsta Mosdorfer GmbH wants to expand volume of operations on its Bosnian location, and considering that the current location in Tuzla limits the ambitious growth plans of the company, it was decided to build a new factory based on a principle of "Greenfield", on the new location in Tuzla or close environment. A new factory would have the task to ensure the following:
• Acceptance of all existing processes and equipment with existing location in Tuzla • Acceptance of additional processes and equipment that would be transfered, after construction of factory, from other locations of the group • Possibility of development and growth in the future, and in line with the ambitious plans of the Knill Group
With successful realization of this project, our young company led by experienced engineers, has been once again confirmed its clear and ambitious intention to provide expert and professional help to the clients in the manufacturing and industrial environments. Primarily to those most demanding customers, even those from abroad. We are at your disposal.
We take this opportunity to thank Elsta Mosdorfer GmbH company for the entrusted job, but also as citizens of Bosnia and Herzegovina, to thank them for the presence in our country and creating manufacturing jobs, resulting in nearly 100% export to the EU market.