Targer E&C is new member of AHK in Bosnia and Herzegovina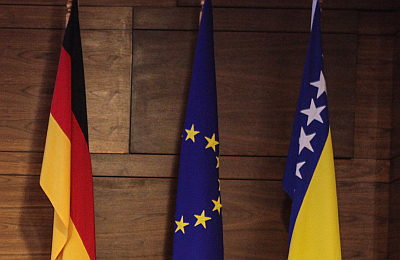 09.03.2016 - Since January 2016 Targer Engineering & Consulting is new member of "Wirtschaftsverein BiH", an association of Delegation of German Chamber of Foreign Trade in Bosnia and Herzegovina (AHK).
German chambers of foreign trade, Auslandshandelskammer, AHK for short, are part of network of 130 chambers in over 90 countries worldwide. Chambers are placed in all countries with which Germany has established good commercial relationship and in those countries which are of exceptional significance for German economy. AHK network is synonym for experience, know-how, resources, capacities and networking. Delegation acts upon German government decisions to improve foreign trade.
Targer Engineering & Consulting, with its membership in AHK, has confirmed its intention of doing business internationally with special focus on partners and clients in Germany. This way Targer E&C wants to take part in worldwide network as well as to promote business culture displayed by AHK in Bosnia and Herzegovina.