First education held – Lean Six Sigma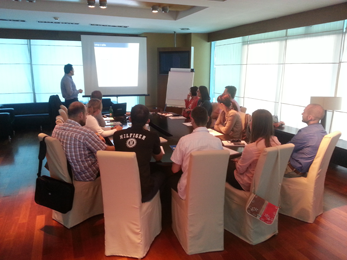 06.07.2015 - Targer Engineering & Consulting held in hotel Radon Plaza in Sarajevo on 2nd and 3rd July 2015 its premiere education - a two-day training with the subject of Lean Six Sigma.
Participants from different industries, from production to banking, had an opportunity to learn the basics of Lean management methodologies, Six Sigma concepts for the process improvement, as well as their combination with the purpose of determination of the optimal way for each organization.
The trainer / educator on this course was Jasmin Valjevac, certified Six Sigma Black Belt trainer and a long-time consultant in the fields of quality management and Lean / Six Sigma methods. In addition to working and operating experience in B&H industry, he brings an experience in training of many eminent companies across Europe, primarily in Germany.
Through this training E&C started its activities in the field of education and training services. The team also demonstrated in which way and through which topics they will, among others, provide support to all customers in their path to business success.